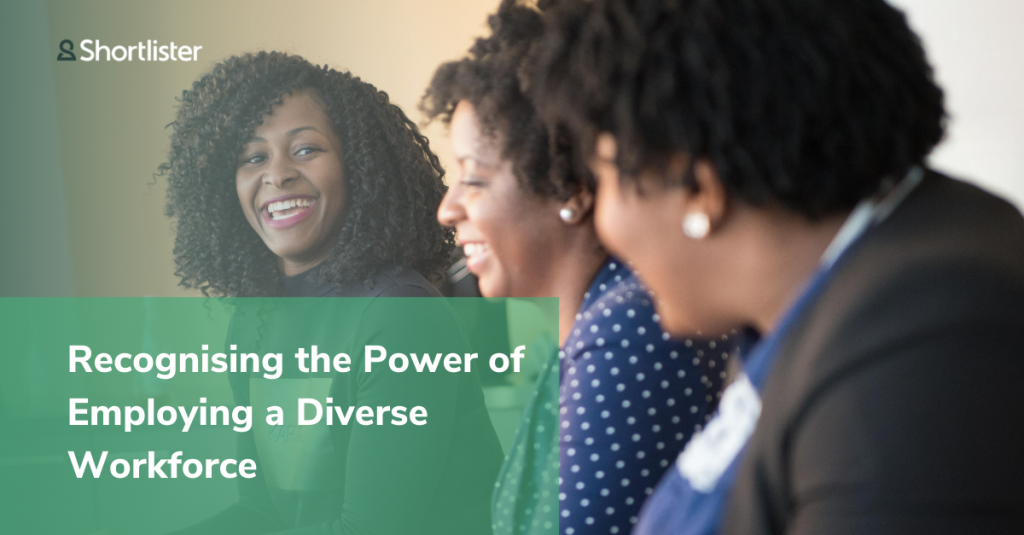 Employing a diverse workforce is big news for growing companies that have their sights firmly set on great financial performance, says David Dewey, CEO of Shortlister. Findings gathered by McKinsey (2015) have shown that organisations with a diverse workforce outperform those with less diverse people by significant margins.
'In fact, ethnically diverse companies are 35 percent more likely to outperform their competitors,' David says. 'And organisations that are gender diverse are around 15 percent more likely to outperform the national median for their sector.'
With individuals from diverse backgrounds offering such incredible talent and fresh new perspectives to an organisation, it is crucial that companies begin to empower diversity within the hiring process.
Team Performance
A study published in the Journal of Personality and Social Psychology concluded that people from diverse backgrounds can positively alter the behaviour of a group's social majority by prompting improved and more accurate group thinking. Furthermore, research conducted by Cloverpop into the decision making process of 566 decisions across 184 business teams found that diverse teams tend to make better business decisions up to 87% of the time. The findings also highlighted that all-male teams made better decisions 58% of the time, compared to 73% for teams that are gender diverse. 
With this in mind, it is clear to see that when more diverse perspectives are added into the decision-making process, better decisions appear to be made. In addition to this, when workplaces actively promote diversity as a value, employees are likely to feel more positive toward their workplace, and subsequently more willing to stay.
Improved Innovation
A diverse workforce can also lead to more innovative thinking within the workplace. Research conducted by Boston Consulting Group in 2017 highlights that diversity is a key driver of innovation within a business, with diverse teams producing 19% more revenue. When staff emerge from a diverse range of backgrounds, the likelihood of them having different ideas and perspectives to one-another is higher, with experiences and backgrounds influencing the ways in which they see the world.
Diversity can also arise from numerous factors. Hive Learning (2021) distinguish two different types of diversity: inherent and acquired; both of which are valuable within the workplace. Whilst inherent diversity relates to the characteristics you were born with or you have acquired through conditioning – such as gender or religion, acquired diversity relates to your life experiences, through dimensions such as languages spoken and global experience. Great Place to Work (2020) state that the more diverse individuals there are working within a team across different dimensions, the more likely they are to draw inspiration from these unrelated locations. Naturally, for example, two team members who view a task from completely different perspectives will have more ideas about how to approach it than two teammates who view the task from the same perspective – leading to greater innovation within your company.
The Advantages of Video Interviewing
So, having explored the power of recruiting a diverse team for your workplace, the means of recruitment used to employ candidates is also important to consider. Video interviewing offers an innovative and versatile approach to recruiting, which contains numerous advantages when it comes to hiring a diverse range of talent.
Firstly, video interviewing can significantly eliminate the cost of travel for both candidates and recruiters, as well as enable candidates to apply for a role regardless of their geographical location. Through doing so, this can help improve social mobility rates by ensuring that no candidate is put at a disadvantage as a result of transportation expenses or geographical barriers. The result of this is ultimately that a company can access a much broader and diverse range of talent.
Video interviewing is the smart recruiter's must-have tool to identify and attract top talent quickly, and also eliminates the risk of bias which can arise in a face-to-face interview situation. David says: 'Importantly, Video Interviewing ensures each candidate is asked the same questions, in the same way, and their answers are recorded to guard against any bias". Through the implementation of a platform whereby questions are pre-recorded, the risk of unconscious bias – perhaps through small talk which may occur between the interviewer and the candidate, initial first impressions or through the interviewer's feelings on the day is significantly reduced.
The use of video is equally appealing to millennials, especially as it is a tool which speaks to the mobile and tech-savvy in their own language. Through taking innovative steps to transform the recruitment process, hiring a diverse workforce and providing job opportunities to those who would have been less able to access them prior is more accessible than ever.
Find Out More
To find out more about how Shortlister can help improve diversity within the workplace and the features it can offer your organisation, the industries and customers we work with, our pricing plans and how we can help to transform the interviewing process for your business, contact the Shortlister team to arrange a demo.