Accelerate the Hiring Process
Save 19 Days and Reduce the Cost of Assessments by 36%
The recruitment process can often prove to be time-consuming and costly for those involved.
With this often at the forefront of any recruiter's mind, you may be seeking a resource for your organisation which not only saves time and money, but also provides an extremely high-quality means of recruiting the top talent.
This is where Shortlister comes in. As a powerful and high-quality recruitment tool, Shortlister can significantly save your company time and money in the recruitment process whilst equally ensuring that you can make the best quality hires to power your business.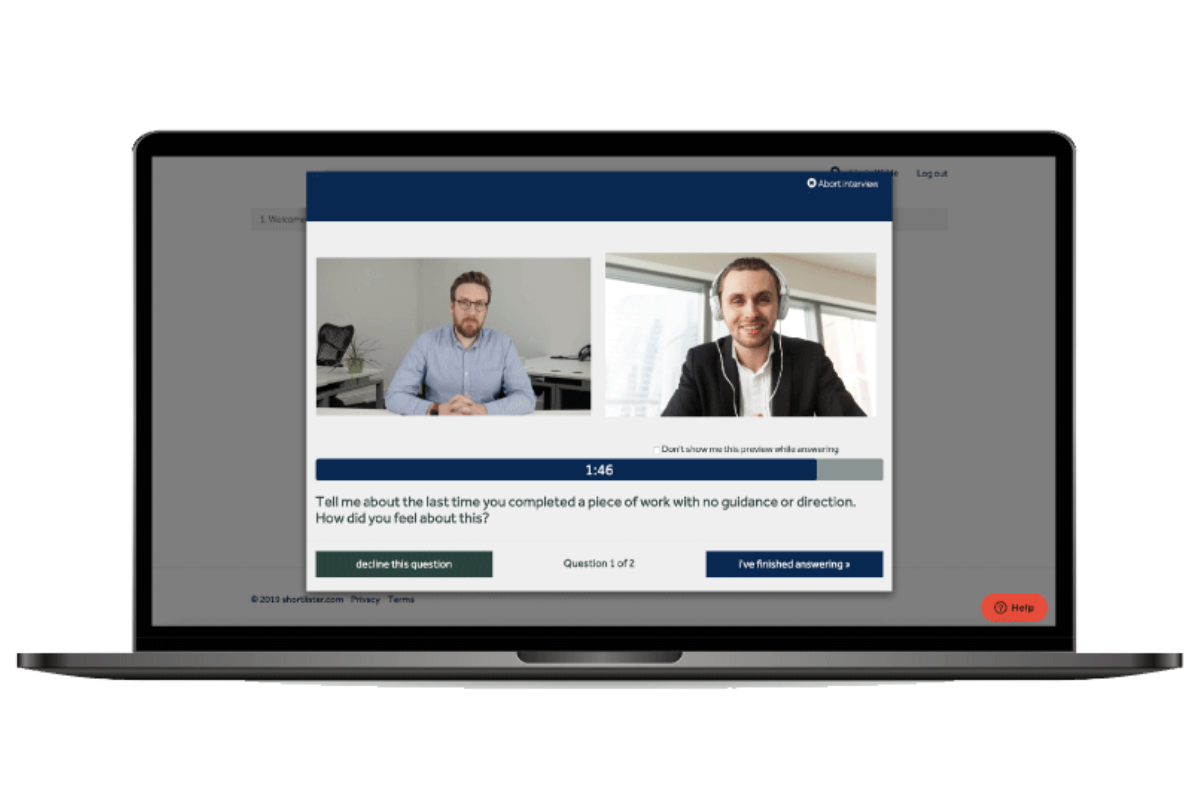 Shortlister has significantly reduced the resource we invest in screening.
Christopher Buckley
Talent Manager, East Midlands Trains
19 Days Cut from Time to Hire
Through the use of Shortlister in the recruitment process, a striking total of 19 days can be cut from the time to hire, leaving time for your team and organisation to dedicate to other tasks.
Let's take a look at how this works.
With Shortlister, the candidate can take an interview at a time and place that suits them before the deadline is reached, meaning there is no longer a requirement to schedule time in to meet to conduct the interview.
We also take care of any communications that need to be sent to your candidates, including the sign-up link and subsequent reminders via e-mail and SMS, reducing time further for your organisation.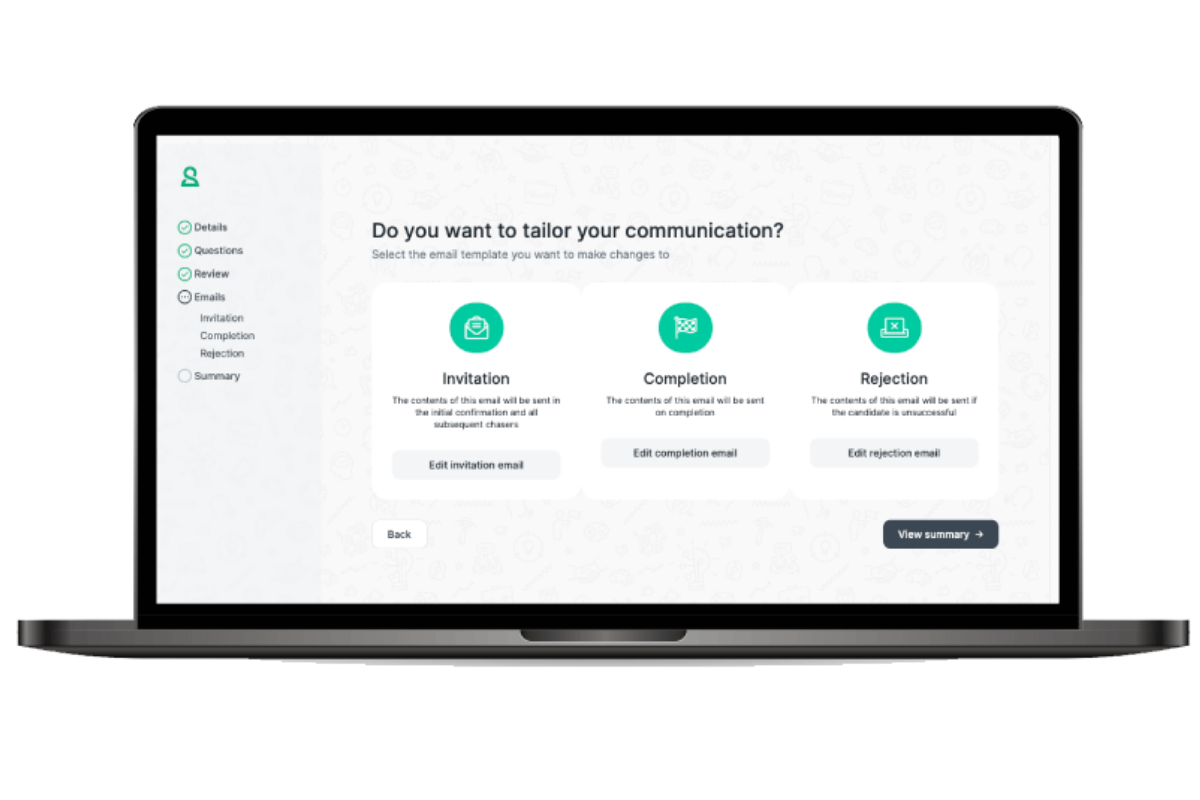 36% Reduction in Assessment Costs
In addition to saving time, Shortlister also provides your organisation with the opportunity to cut the costs of assessment significantly, with some companies having witnessed a reduction in expenses of up to 36%. For companies invested in assessment centres, this can be as much as £22,000.
Shortlister enables employers to conduct virtual assessments and build their own content through the use of the 'question builder', meaning that the expenses associated with venue hire and staffing to host assessment days and group exercises are reduced.
Furthermore, by creating an easy-to-use and efficient platform for applicants, retention rates also increase. Through using Shortlister, companies have witnessed the proportion of applicants dropping out of the recruitment process reduce by 21%.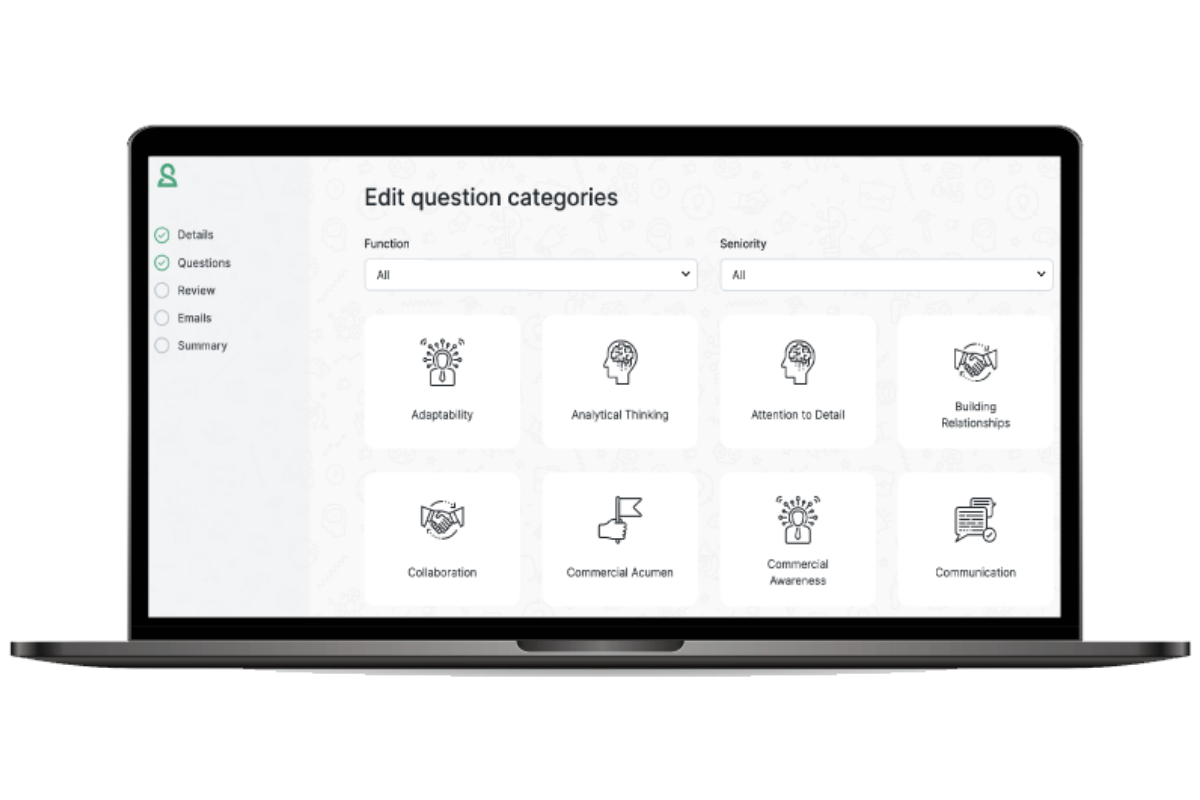 Book A Demo:
Market leading mobile apps
24/7 global support
Assessment design & training
ATS integration
Through using Shortlister, companies have witnessed the proportion of applicants dropping out of the recruitment process reduce by 21%
Based on data from 71,609 Shortlister interviews